1
« on: September 22, 2018, 09:12:16 AM »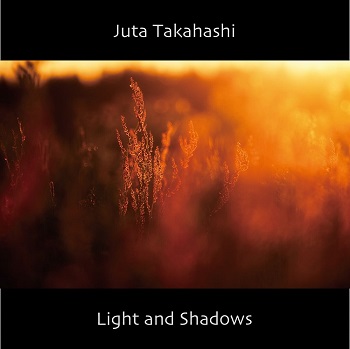 Juta Takahashi "Light And Shadows" 2xCD
Japanese dronescaper virtuoso Jutaro "Juta" Takahashi has released "Light And Shadows" double album quite unexpectedly at the beginning of December 2017 on his own Lunisolar Records. More especially as his previous masterwork "Albion" was dated at the end of April same year and it came after longer hiatus. "Light And Shadows", as Juta's 12th album, seems to be his most ambitious project with its extended scenario. As usual for this soundcarver, the tracks are rather lengthier, three on each CD. Four of these tracks have already appeared on ...txt's compilations "Nagual 3" and "Nagual 4" (both released during 2017 on USB memory sticks). Joni Niemelä, a self-taught fine art nature photographer from Finland gets credit for his immersing "Summer Reds" cover photography.
"Heat Haze", at 16:56 the second longest piece on the set, reveals with mesmerizingly monochromatic densities juxtaposed with balmily engrossing introspective tides, infinetely majestic, while an array of intangibly glimpsing organic subtleties persistently pervade across. Beauty! "Tangerine Blue", one of the two exclusive pieces on this journey, shifts into more graceful, free-gliding horizons, warmly evocative and serenely reverberating, reinforced here and there by sharper yearning meridians and glancing stringed illuminations. Juta Takahashi keeps on serving his identifying aural nectar! So it's no surprising the closing track of first disc, "Escape Velocity", incorporates benignly dissonant, slightly high-pitched patterns, insistently titillating and exquisitely coalesced with rather flatlined drone undercurrents. The unmistakable insignias of its sole protagonist are again in full bloom! Well-done, Juta!!!
"Sun Shower" opens the second CD with spellbindingly monochromous layers, while contemplatively diaphanous tinkles are hanging above in secluded distance and continuously commingle with quietly traversing, yet bouncy motifs. A sonic oasis, where intensely gliding panoptic stratum tightly coexists with exquisitely euphonious nuances. Monolithic warmth at its most sonorous, a true masterpiece!!! "Deeper Skies", the second unreleased track on this set follows the path of warmly evocative panoramas, although slightly calmer and less tenser than its predecessor. But still painted with enough expansive hues with the infusions of softer ear-tickling glimmers. I would say a sort of "inconspicuous" piece during the first exploration, but each additional spin reveals the full magic of this enchantingly reflective composition. Its sinuous structure, especially during the second half with meticulously surreptitious transitions is utterly awesome!!! Certainly another stunner on this ride and a possible magnum opus, bravo, Juta!!! With 17-plus minutes the longest track on the album, "Autumn Bringer" unfolds with gossamer organic trimmings, which are soon joined by poignantly meandering piquant tapestries insistently contrasted with silently engulfing musings. Serene conclusion where autumnal tranquility begins to settle down...
Almost 97 minutes long "Light And Shadows" is undoubtedly another intensely enthralling opus by Juta Takahashi, masterfully gathering released and exclusive compositions into one deeply focused and all-inclusive challenging collection of trademarking soundcarvings. "Light And Shadows" is simply the chef-d'oeuvre, but as always, I strongly recommend to explore the entire discography by Juta Takahashi. Juta's wizardry is tremendously consistent, but that's what this artist, based in Sendai, Miyagi Prefecture, is known for. And by the way, in case you have missed his first three albums released on CDr formats (the next nine albums are all glass mastered), which are out-of-print for very long time, you can now order these albums on USB memory stick. Entitled as "Triad". "Across The Flow", "Remembrance" and "Moonlit Flowers" albums were originally released during 2007 and 2008. "Triad" is housed in a nicely designed tin metal case with a mini card for artwork and liner notes. Each card is serially numbered. Out since May 23rd, 2018, limited to 100 copies.
Richard Gürtler (Sep 16, 2018, Bratislava, Slovakia)