1
« on: November 27, 2018, 10:10:42 AM »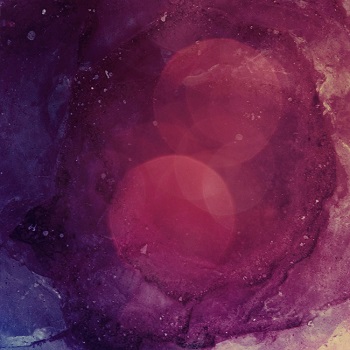 April Larson "Hopeless Variations" CDr
I have noticed April Larson, in Louisiana based dronesculptor for the first time around the summer of 2017 during my Polar Seas Recordings explorations. "Up Below" CDr on this label (April 2017) and "Void" CDr on Assembly Field (February 2016) are, I believe, first two April Larson's solo releases on CDr format, although few other cassette releases appeared around the same time along with 4 mini CDr compilation "The 1922 Analemma Fault", featuring also Loscil, Talk West and Lost Trail projects. But it was "Hopeless Variations" CDr album released December 1st 2017 on Canadian label Pyramid Blood Recordings, which really triggered my interest into April's dronescaping endeavours. The album, limited to 50 copies, comes in a 4-panel digipak featuring immersing cover and inside photography art by April Larson and Paul Duchnay of Pyramid Blood.
3 and a half minutes long "Binary Star" ignites the journey with spellbindingly monochromatic drone balm immediately transporting the listener into infinite emptiness and the album's artwork is fully displayed also by the following track "Spira Spera", continuing with the gliding expanse explorations. Pure drifting magic keeps on unfolding... "After The Void" delves deeper into unfathomably transcendental Eden, where massively flatlined monoliths juxtapose with inconspicuously nuanced graceful meridians. The track title speaks for itself... 6-minute "Pictures Of Tomorrow", the longest of "Hopeless Variations", remains tightly on the path with slightly rawer ear-tickling reverberations carving enigmatic spirals. "The End Of The Sky" shifts into monumentally nebulous realms with persistently titillating vertexes. "What Wouldn't You Do", at 2:49 the shortest cut on the album, floats through colossally enveloping spheres cautiously amplified by intriguing resonations. Beauty, but I could imagine this piece much longer, it's a pity. "An Isolated Incident" dwells on the similar, staggeringly enveloping route, again tenaciously drifting, this time without auxiliary reverberations. "You Were A Promise" blends immensely shimmering drone stratums with celestial wistfulness. The next track, "The Absent Stars", drifts weightlessly through awe-inspiring, gradually expanding and eternally enrapturing spheres. Atmospheric grace at its most ambiguous! And that can be applied to intensely sonorous "Earthbound", where thrillingly piquant droneforging reaches full bloom! "Home Tonight" tenderizes the odyssey a bit, but your ears are still deeply focused. "Sleep Machine" fires up again all April Larson's drone insignias, where desolately abysmal amplitudes meticulously interact with stupendously ear-bending and magnifying crescendoing consonances. An epic bliss and a grand finale!!!
To be honest, throughout the album I hear several unwanted micro sound clicks and also I would recommend longer tracks as some of the pauses were more disturbing, maybe the overlapping sculpting or even a long-form scenario would be more engulfing with adding extra diversity. However, "Hopeless Variations" album is a true revelation for me and an absolute must-have for all drone connoisseurs drifting towards the Void, who are not afraid of profoundly mindscaping and monochromously quintessential magnitudes. If you are familiar with my reviews, then you might have known already who is my Drone Kaiser, now you just have learned who is my Drone Queen. Well-done and keep on droning, April!!! And btw, also "Hopeless Variations" 3"x3" iron-on patch is available from Pyramid Blood Recordings.
Richard Gürtler (Nov 25, 2018, Bratislava, Slovakia)