1
« on: September 14, 2012, 02:21:40 AM »
Next Monday marks the official release date of not one, but two new amazing albums on Low Point.
LP051 - The Horse Loom - 'The Horse Loom' LP/digital download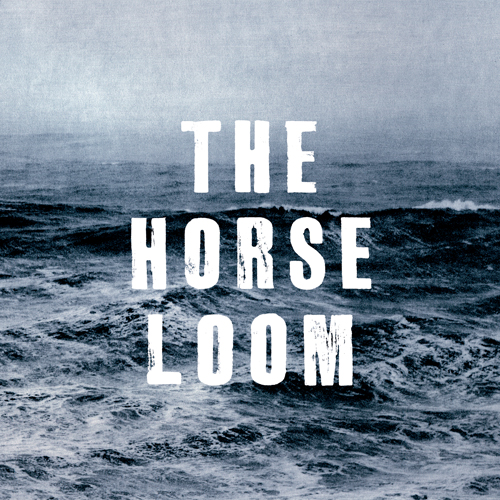 "Where to start to describe The Horse Loom? The best acoustic guitar player in the country? Maybe. The most unique marriage between British folk music, avant garde guitar playing and punk rock spirit? Certainly. Wonderful? Definitely. Under-rated? You'll have to ask him about that.
Northumbrian guitarist and singer Steve Malley would doubtless be extremely embarrassed to read any of these things. That says a lot. Steve played guitar in Crane in the early 90s, whose post-Husker Du take on The Byrds-meets-DC hardcore earned them a deserving reputation as one of the UK's finest live bands. He would go on to play in Kodiak, Four Frame and then most notably The Unit Ama. The Unit Ama existed in direct contrast to their (musical) peers from America. Whereas a cold and cool approach was favoured by the bands from across the pond, The Ama dropped any of this façade and opened themselves and their music to possibilities of accident and misfortune creating a live experience that was truly inspiring. I say with total sincerity that they changed a lot of people's musical outlook forever.
The Horse Loom sees Steve take this approach and apply it to his love of folk music. Combining folk structures and melodies with his incredible guitar playing has made The Horse Loom something truly unique." - Chris Summerlin
Low Point is proud to present the debut album by The Horse Loom, the name attributed to the solo project of guitarist Steve Malley. Following several years of writing and re-working material in front of audiences up and down the country, the eight songs presented on the album were captured in a single day at First Love Studio, Nottingham by friend and colleague Nick Jonah Davis.
Switching between instrumentals that sound as if they have been shaped by the elements, and more 'straightforward' songs, that are in the lineage of classic modern folk artists such as Bert Jansch, Davey Graham and Martin Carthy, the album perfectly captures the immediacy and innovation seen in Steve's compositions.
Limited edition vinyl LP, packaged in a full colour, matt printed sleeve. On sale for £11 plus shipping to your part of the world. Ltd edition of 300 copies. To listen to sound samples and to purchase a copy, please head to
http://www.low-point.com/LP051.html
LP048 - Ex-Easter Island Head - 'Mallet Guitars Two/Music For Moai Hava' LP/digital download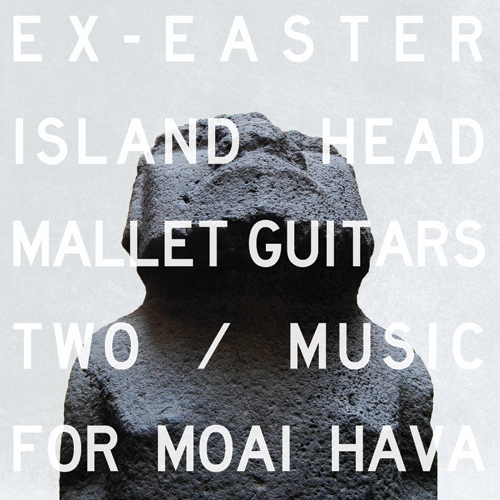 'Mallet Guitars Two' is the second release by Ex-Easter Island Head. Expanding from the duo of their debut, 'Mallet Guitars One' to a quartet, the piece is four movements for mallet guitars, percussion and trumpet.
Originally commissioned for Liverpool Light Night (2010) and honed over a ten-month period of notable live performances alongside Rhys Chatham and Philip Jeck, 'Mallet Guitars Two' broadens the groups' pulsing percussive minimalism into a full spectrum shimmer of electrified strings, chattering percussion and meditative brass.
Incorporating prepared third-bridge guitars to create a chorusing attack of alternating chords and a bamboo-struck field of flaring harmonics, 'Mallet Guitars Two' explores the melodic potential of overtones and drones generated through multiple electric guitars. Anchored by the mesmeric repetition of three fixed chords and incorporating tuned singing bowls alongside gong-like washes of cymbal, this composition exhibits a further refinement of Ex-Easter Island Head's unique guitar minimalism.
Translated as "One who is lost", Moai Hava is a ritually significant relic of the now lost Tangata Manu (Bird-Man) religion of Easter Island.
Taken from a burial ground on the island in 1868 by the crew of the British ship HMS Topaze, it is unknown whether this name refers to a deceased ancestor or the act of removal from the island, but his relocation coincides with the cataclysmic end of a culture which had existed on the island for around one-thousand years.
Recorded live before an audience of several hundred people, 'Music for Moai Hava' was commissioned for performance around the statue itself in the cavernous atrium of the World Museum, Liverpool. The piece sees Ex-Easter Island Head collaborating with members of the a.P.A.t.T Orchestra, an inclusive ensemble of no fixed size or instrumentation, bringing together players of all ages, abilities and backgrounds.
Performed with a twenty-seven piece ensemble, scored for mallet and third-bridge guitars, drums, hand percussion and voices, 'Music For Moai Hava' sees Ex-Easter Island Head's guitar-struck minimalism at the centre of a ritualistic rattle of bamboo, handclaps, cymbals, bells, gongs and shakers before a horizon-line drone of prepared guitars ushers in a swelling chorus of wordless vocals, amplified by the five-storey space of the museum's vast atrium.
Limited edition vinyl LP, packaged in a full colour, matt printed sleeve. On sale for £11 plus shipping to your part of the world. Ltd edition of 250 copies. To listen to sound samples and to purchase a copy, please head to
http://www.low-point.com/LP048.html
Coming soon;
Gareth Hardwick/P Jørgensen - Split LP/digital download
Nickolas Mohanna - 'Parallax View' LP/digital download
Cheers
Gareth, Low Point
www.low-point.com