1
« on: Yesterday at 08:29:42 AM »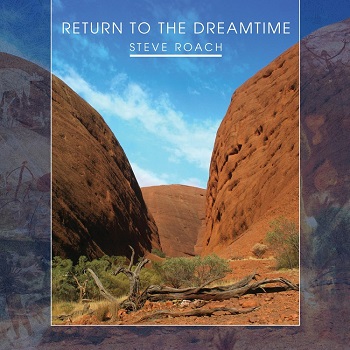 Steve Roach "Return To The Dreamtime" 2xCD
February 10th, 2018, Solar Culture's Galactic Center, Tucson, Arizona. The magic thoroughly unfolds, towards the dream, again...
Symphonious forest quietudes are amalgamated with mesmerizingly infinite and animately propelled sequences. Dreamtime origins are serenely ascending in distant solitudes and clandestinely spread across the magnificently expansive panoramas. Sparkling cyber-tech glimpses keep on emerging, while intensely nuanced audacious meridians move to the forefront here and there. The listener is persistently confronted with blossoming momentum of virtuosic soundmagic, where infinite sequencer illuminations seamlessly commingle with engrossingly sweeping ancient memories, where nebulously vigorous tribals aggregate with warmly yearning vistas, where indigenous ceremonies coalesce with spellbinding drone spirals, where utterly graceful horizons harmonize with glimmering moments of eternally immersing silence, where shimmering subtleties blend with tranquilizing synthetic helixes, where flamboyantly hypnotic state-of-the-art alchemies reach symmetrical equilibrium with the genius loci of awe-inspiring terra incognitas. Return to the dreamtime is fully ignited, the gates are unlocked once again, enter now!!!
Delving into magnificent gallery of three ingeniously creative and exquisitely poignant decades separating, yet profoundly connecting two milestones, the epic journey continues...
Richard Gürtler (Apr 15 & Oct 14, 2018, Bratislava, Slovakia)