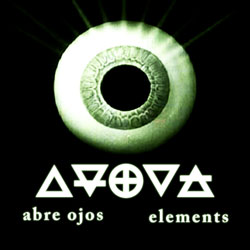 Now Available!
dw057 - abre ojos - elements
http://www.darkwinter.com/dw057.html
Elements are a series of improvised audio-visual tracks based around the four alchemical elements of Earth, Air, Water & Fire. Drawing on the aesthetics of the Crowley Tarot painted by Lady Frieda Harris with imagery drawn from 50's propaganda films these pieces combine long evolving drones from modular synths with sound reactive looping visuals and animated mandalas to create an immersive synaesthetic experience to give time for reflection and meditation.
Each week, for four weeks, a new element track will be released culminating in the fourth week with a limited edition DVD compiling all four tracks as well as an extra bonus fifth track, Spirit, which will only be available on the DVD. Purchase and ordering information will be found here on Dark Winter in the fourth week.
Enjoy!
Nathan
www.darkwinter.com
www.endlessascent.com
www.wanderingear.com
www.bunkdata.com