1
« on: May 09, 2018, 08:33:30 AM »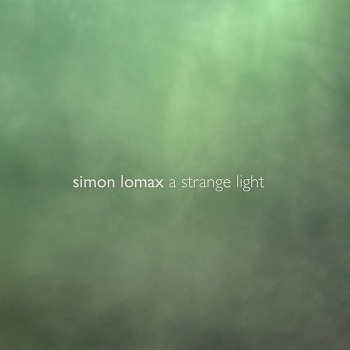 Simon Lomax "A Strange Light" CD
I won't hide the truth, it took me almost ages before Simon Lomax landed on my radars (including his Maitreya project), but since October 2016 my shame is gone, I am relieved and deeply fascinated by the creative insignias of this exceptionally crafted guitar soundscaper based in the UK. I reviewed previous Simon's album "5 Textures" back in the November 2016 and since then I was eagerly awaiting the next chapter. The big day came at October 27th 2017 when the newest album "A Strange Light" was released through Simon's own imprint Council Of Nine in a limited edition of 100 copies. Fortunately on a glass mastered format and as usual, graced by stunningly intangible visuals.
And just like its predecessor "5 Textures" the album reveals with strikingly poignant balmscape, where silently emerging, but graciously nuanced and utterly immersing solitary memories exquisitely juxtapose with inconspicuously permeating, yet ear-piercingly mindscaping vistas and elusively gurgling quietudes. The title "Watching The Vapour Form" speaks for itself, so 8-plus minutes long aural magic awaits here! "A Heart Filled With Hope" is slightly more rawer and droning, when melting magnifying layers of longing with distant ethereal glimmers. Ambiguously perpetual rotor blades announce and propel "Hidden Descent", but the splendor is quickly stolen by meticulously embracing and hazily expansive movements, here and there percolated by piquant glimpses, while transient piano narrations magnificently paint elegiac evocativeness. 9 minutes of pure artistic ingeniousness, a Hall of Fame phenomenon indeed!!! "The Light Between (Sea & Sky)" again masterfully commingle warmly drifting blankets with ascending titillating vertexes. On the next composition, "When I'm Gone", nebulously subterranean undercurrents are continuously invaded by intesifyingly rushing meridians and occasionally soothed by glancing diminuendos. Splendiferous powerhouse, as much euphoniously ambrosial as intriguingly disrupting! The title piece "A Strange Light", clocking to almost 5-minute mark, quiets this thrillingly rewarding ride with gently cascading introspective tides, but still serenely culminating and amalgamated with tranquil evanescences. "In The Emptiness" hovers on more monochromatic scale at the beginning, but later amplifying subtleties surreptitiously move to the forefront and keep on ebbing and flowing. Beauty! The closing "Adrift" delightfully blends enveloping reverberant curtains with high-pitched transcendental magnitudes. Sonorously engrossing conclusion!
You know probably that feeling when your expectations for some upcoming recording are really high, but in reality the final result even surpasses all your wildest dreams, "A Strange Light" is a such miraculous gem!!! As I said previously, Simon Lomax is standing side by side with the biggest inventors of the genre, that's the fact, nearly 60 minutes long "A Strange Light" is a truly phenomenal work and an ultimate certificate of his glorious consistence and profound virtuosity. As mentioned above this album was released in a quite small run, according to Simon's webshop the CD is still available and this is something that is simply way beyond my understanding... However, clandestinely advertised "A Strange Light" album is undoubtedly one of the most intense recordings I have heard during the last few years. Bravo, Simon, your talent is a gift to all of us!!! You speak to us solely with your art, thank you and keep on creating!!!
Richard Gürtler (May 08, 2018, Bratislava, Slovakia)