261
« on: May 28, 2012, 01:18:03 PM »
The new album from Phobos - Live On Earth (Live at Awakenings) has been released.
It is available as a high quality download in FLAC, 320 mp3, etc, all artwork plus equipment list, index list, and a little about the performance/music are included in PDF format with the download.
It is also available as a physical product, Taiyo Yuden CDr, in a standard jewel case, with 4 page colour booklet, clear tray and 2 sided colour tray insert. Buying the physical product also entitles you to immediate download of the digital files.
The album is available from:
http://phobos.bandcamp.com/album/live-on-earth-live-at-awakenings
where you can listen to a stream of the whole album(albeit in low quality)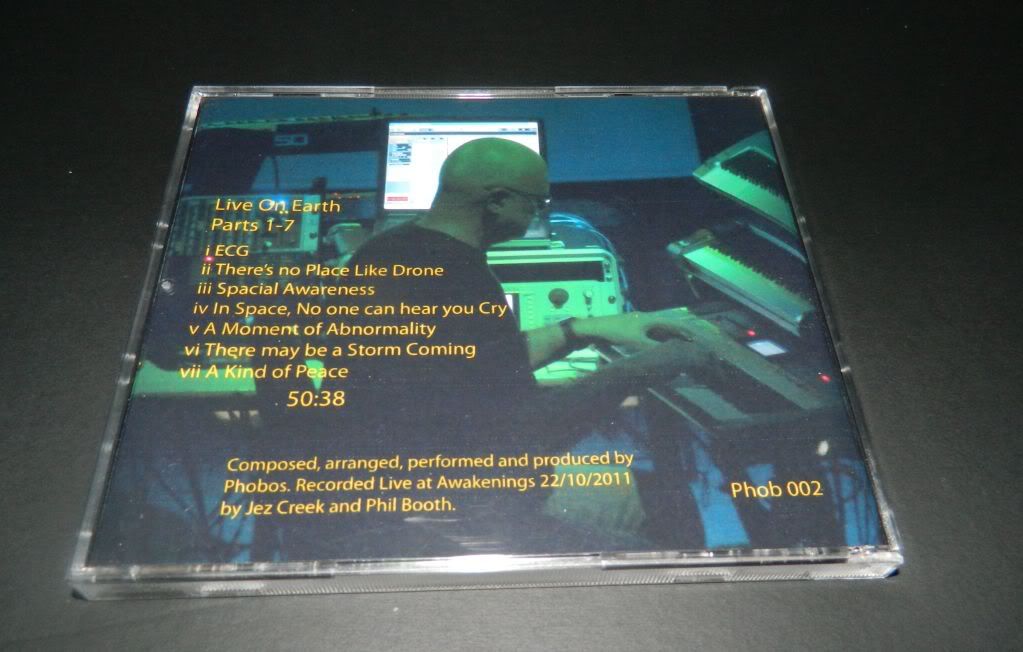 Thanks for listening