541
« on: June 23, 2010, 03:59:58 AM »
Here's a shot I took today of my current studio set-up. As you can see, it's based around two computers (one connected to the Internet and one not).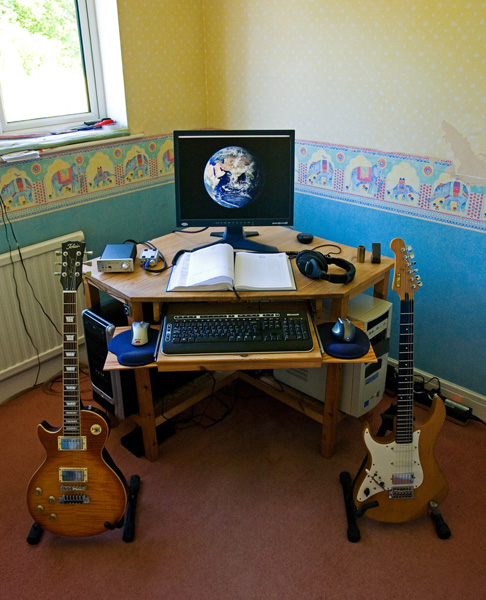 I use a KVM switch to use a single keyboard and monitor with the 2 machines. I like things to be minimal and uncluttered.
The
blue elephant
wallpaper is a remant of the previous owners of the house, but I kind of like it.
Those two guitars are my Yamaha 112 and my Tokai 'Love Rock' (Les Paul copy), both great 'workhorse' instruments.
The book is a yearly diary / log that I use to document what I've done on a day-to-day basis and has proved to be very useful.
I'm a headphone man, I pretty much do everything on phones, the KEF Q3.5s speakers I rarely use are out of shot.
The thing I take most inspiration from is the view outside;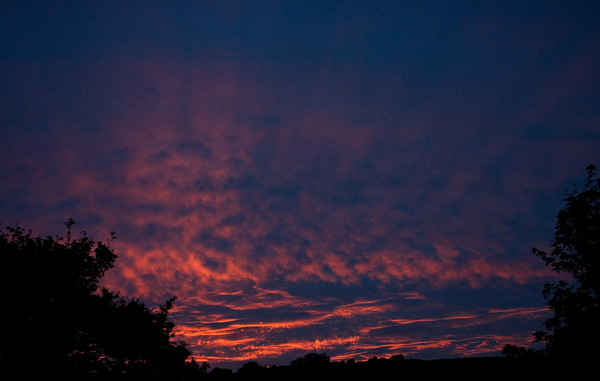 cheers
Pete