1
« Last post by chris23 on Yesterday at 03:20:38 PM »
I just released an E.P. on Dewtone Recordings that contains a few of my modular experiments. It is "name your price" if anyone is interested in checking it out on Bandcamp.
https://dewtonerecordings.com/album/drifting
I tend to be drawn to ethereal, drifting ambient that doesn't have a lot of structure. So my system is designed to be more of a generative one than is typical in the modular domain. I'm not necessarily trying to "create" or synthesize new sounds so much as I'm trying to find aural "spaces" and moods that I like and find ways to allow those to evolve in interesting ways.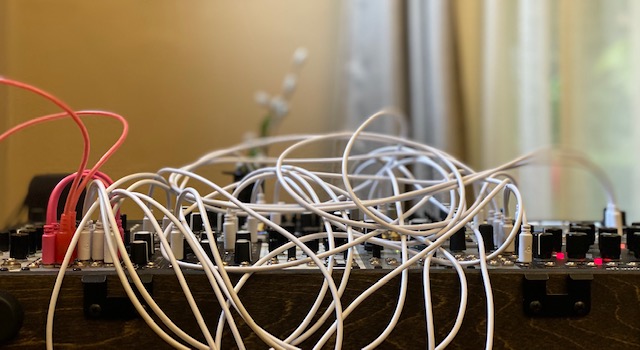 I'm using a combination of Mutable Instruments Marbles and random triggers to Hermod for sequencing; Arbhar for granular looping and playback; Rings, Plaits, Chord v2, and samples (via Bitbox micro) for sources; FX Aid for reverb; Pam's and Ochd for modulation; QPAS, and scattered utilities for attenuation, mixing, etc. I also uploaded a few videos if you're into the "eurorack and succulents" style scene (haha):
https://www.youtube.com/c/InnestiAmbient